Emeritus upon retirement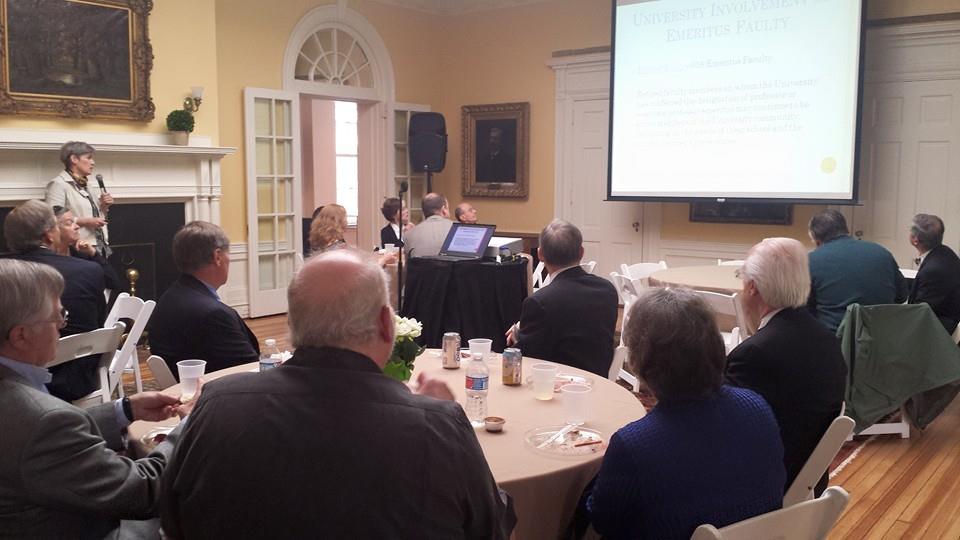 Emeritus status is intended to honor retiring faculty who have contributed extraordinarily to their department, the School, and/or the University over the course of their careers.  Provost policy 018: Emeritus Faculty (link) details the eligibility requirements for emeritus status.
Emeritus status is an honor; eligibility does not guarantee conferral.  The retiring faculty member must be recommended by their department chair, the Dean of the School of Medicine, the Provost, and ultimately be approved by the Board of Visitors.
The process for submitting an emeritus nomination can be found on the Faculty Affairs website (link).
Contacts
Susan Pollart, MD
Senior Associate Dean for Faculty Affairs and Faculty Development
434-924-9030
sps2s@virginia.edu
Christine Rudge
Director, Human Resources
University Physicians Group
Phone: 434-972-4288
Email: cr2j@virginia.edu