Medicare Information and Links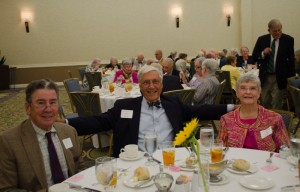 Medicare benefits are an important part of your coverage.  Make sure you are enrolled in Medicare Hospital Insurance (Part A) and Medical Insurance (Part B).  You may apply by contacting any Social Security Administration office.
Medicare Part A helps pay for care in a hospital and skilled nursing facility, and for home health and hospice care.  Medicare requires patients to pay a hospital benefit period deductible and coinsurnace.
Medicare Part B covers 80% of Medicare approved participating physician charges and other health services, after you pay your calendar year deductible.
What is not covered by Part A&B